Dr. David Wishart (1943 – 2020)
Wishart Tree WIS0004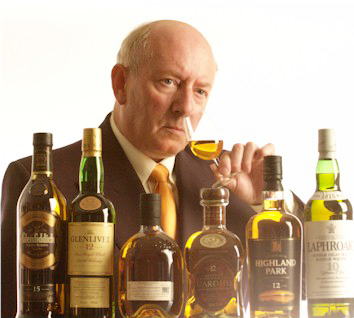 Born: 5 July 1943 – London, England
Died: 12 March 2020 – Edinburgh, Scotland
Born in Hendon, London on 5 July 1943, the only child of Squadron Leader James Wishart MBE and his wife, Margaret, David spent his early childhood growing up in Cornwall. During this time his son wrote that his father "was very close to his Nanna who lived in Porthleven and spent many days outdoors, at the beach and looking after pets and animals." In his teenage years, David moved back to London and went on to study at Kilburn Grammar School and then St Andrew's University where he graduated with a BSC in maths and physics. In 1970 he gained a PhD in numerical taxonomy with his doctoral work becoming a suite of programs called Clustan that are still used around the world today. In 1975, after five years working in London as a statistician for the Civil Service at the Treasury, David was transferred to Edinburgh where he joined the Scottish Office as a Principal, promoted to Chief Statistician in 1977 and Director of Statistics in 1981. He married Doreen in 1967, and together they had three sons – eventually becoming grandparents to six grandchildren.
In 1990 David designed the Wishart Tartans and founded the Wishart Society which has since connected hundreds of Wisharts around the world and generated many lasting friendships. David's interest in tartan design did not stop there, and he eventually designed the Tartan of Holland as well as the Scottish Economics Society, Adam Smith Tartan. He set up MicroCentre which imported the first personal computers to the UK from the USA, became President of the British Classification Society, and in 1995 retired and joined School of Management, University of St Andrews as a Fellow in 1998. One of David's 'retirement projects' was the book Whisky Classified which was published in 2002 and now in its third edition and translated into more than ten languages. More recently David co-authored a new whisky book called The World of Whisky and was awarded Keeper of the Quaich for services to the whisky industry. A keen golfer, David could often be seen out on the links with fellow Wishart, Jack, who he met through Jack's genealogical one-name study.
In 2013, along with Jean Wishart Wilson, the three Wisharts organised the successful George Wishart Quincentennial Conference in St Andrews. Those who were there will remember David's hugely entertaining whisky talk, and then afterwards, the even more enjoyable whisky tasting! That weekend will also be remembered for David's generosity and kindness with the visiting guests and good spirits during the social gatherings. 
David died in Edinburgh on 12 March 2020; the Wishart world will mourn his loss for many years to come.